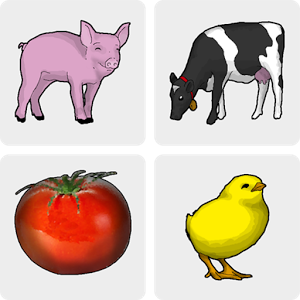 Price: FREE with ads. NoAds version available*
Train your memory every day with "Baby Farm".
A great Match Up game to power up your memory skill.
Recommended age: 2 – 99 years.

Game features:
– Match pair of cards using your memory.
– Colorfull images of farm animals, fruits, vegetables and some other typical items of a farm.
– Many handicap levels: 6, 12, 20 and 30 cards.
– It will fit perfectly with any size of screen. It does not matter if you have a small smartphone or a huge tablet.
– It have voices in spanish and english. A voice will read the content of the paired cards. You can setup the voice language in the main menu.
– Free game to train your memory.
– Brain trainer.
– Free game for babies, boys, girls and adults.
– Matchup game in english and spanish.
– Farm animals game.
– Thinking game.
– Memory game.
– Brain training in english and spanish.
– The object of the game is to turn over pairs of matching cards. It's easy. Tap to flip two cards. Match a pair and they disappear.
– No time limit
– 4 levels of difficulty

Credits to the authors and sources of the music we used:
– "Canopy" by DST, from nosoapradio.us
– "Epic Music Finale" by Thrilllight, from freesound.org



Screenshots: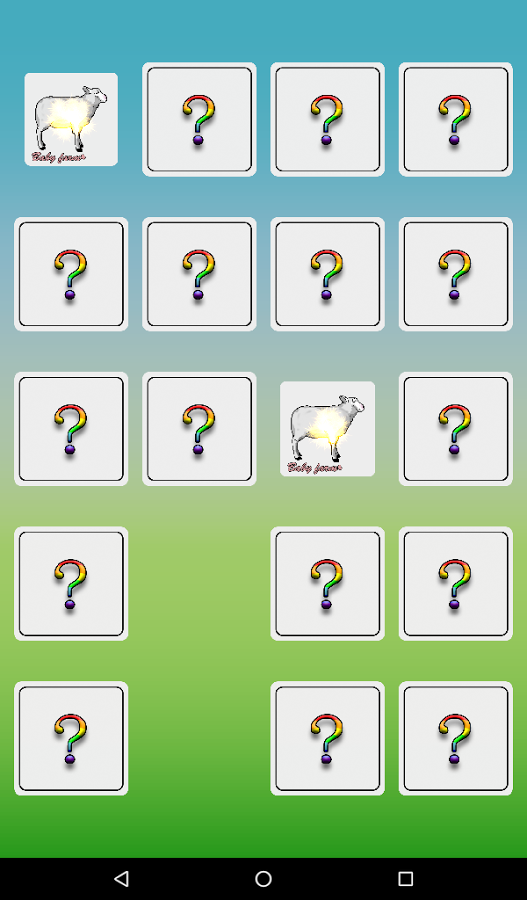 * The no advertisement version (NoAds) costs around 0,99€ depending country. Base price is only 0,99€. However, users living in Europe will also have to add the VAT tax of his country.